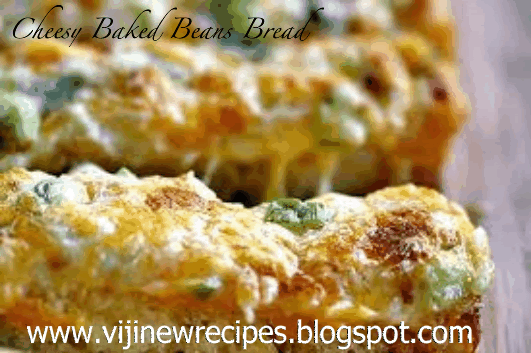 Ingredients:
Loaf of Unsliced bread
100 gm Butter or less
1 Large tin baked beans
100 gm grated
Amul
cheese
Recipe directions:
Cut bread into slices, do not slice all the way through.
Leave bottom crust undisturbed.
Spread with butter, wrap in foil, place in oven till light brown (about 10 minutes).
Remove foil, place bread on a heat proof dish, pour baked beans, sprinkle grated cheese on top and bake in oven till cheese melts.